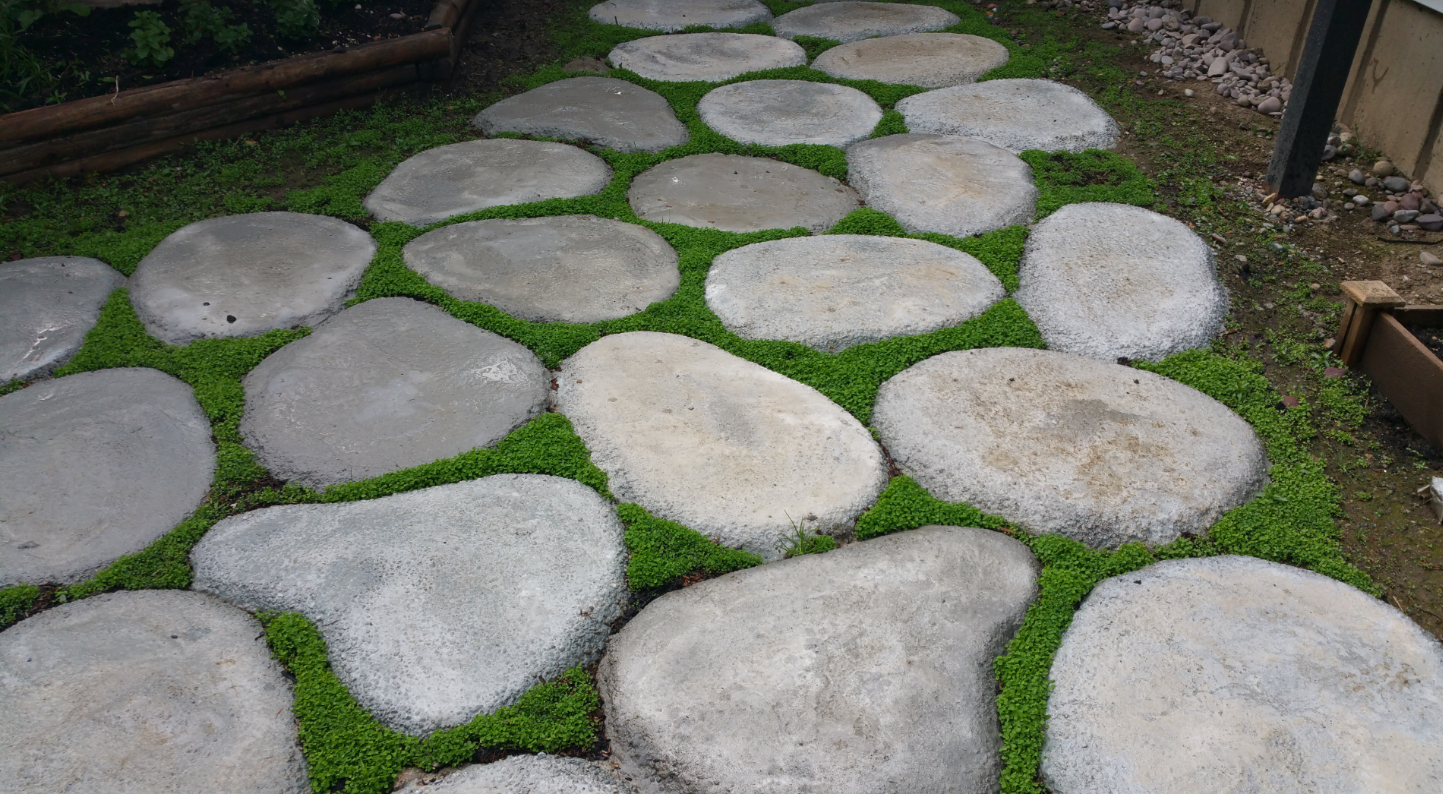 DIY Cement Yard Stones for backyard
DIY Cement Yard Stones we made for the side of the house.
Basically each of the DIY Cement yard stones is made from one bag of cement. We used plastic yard edging to shape them. We made a  round shape then dumped in the cement that we mixed with some water in a Home depot bucket. Then we let it sit for a few minutes and removed the plastic edging and started on another "stone". They turned out pretty good and seem to be pretty solid.  Between the stones we just bought some micro clover from Amazon.
Here is the final product.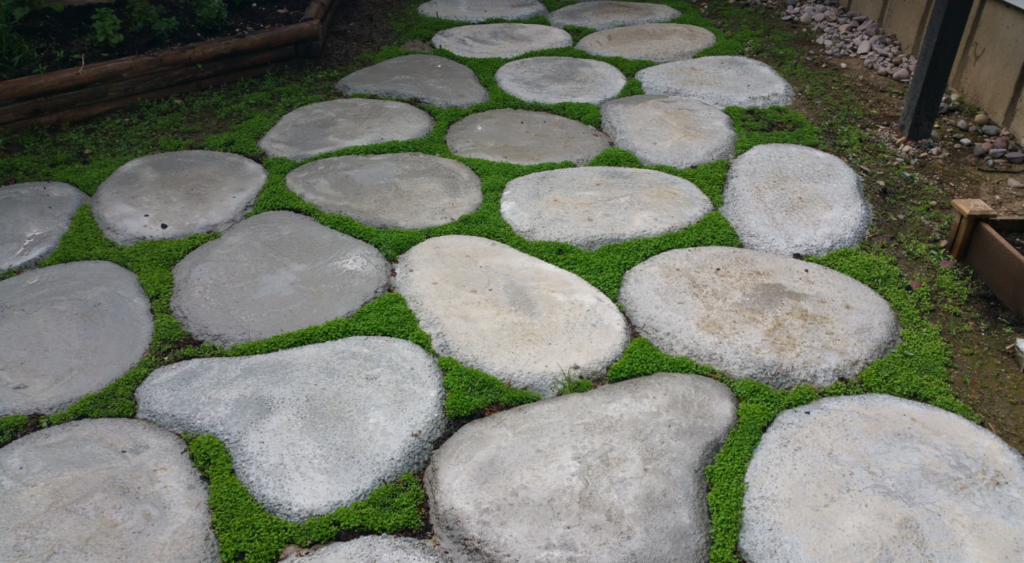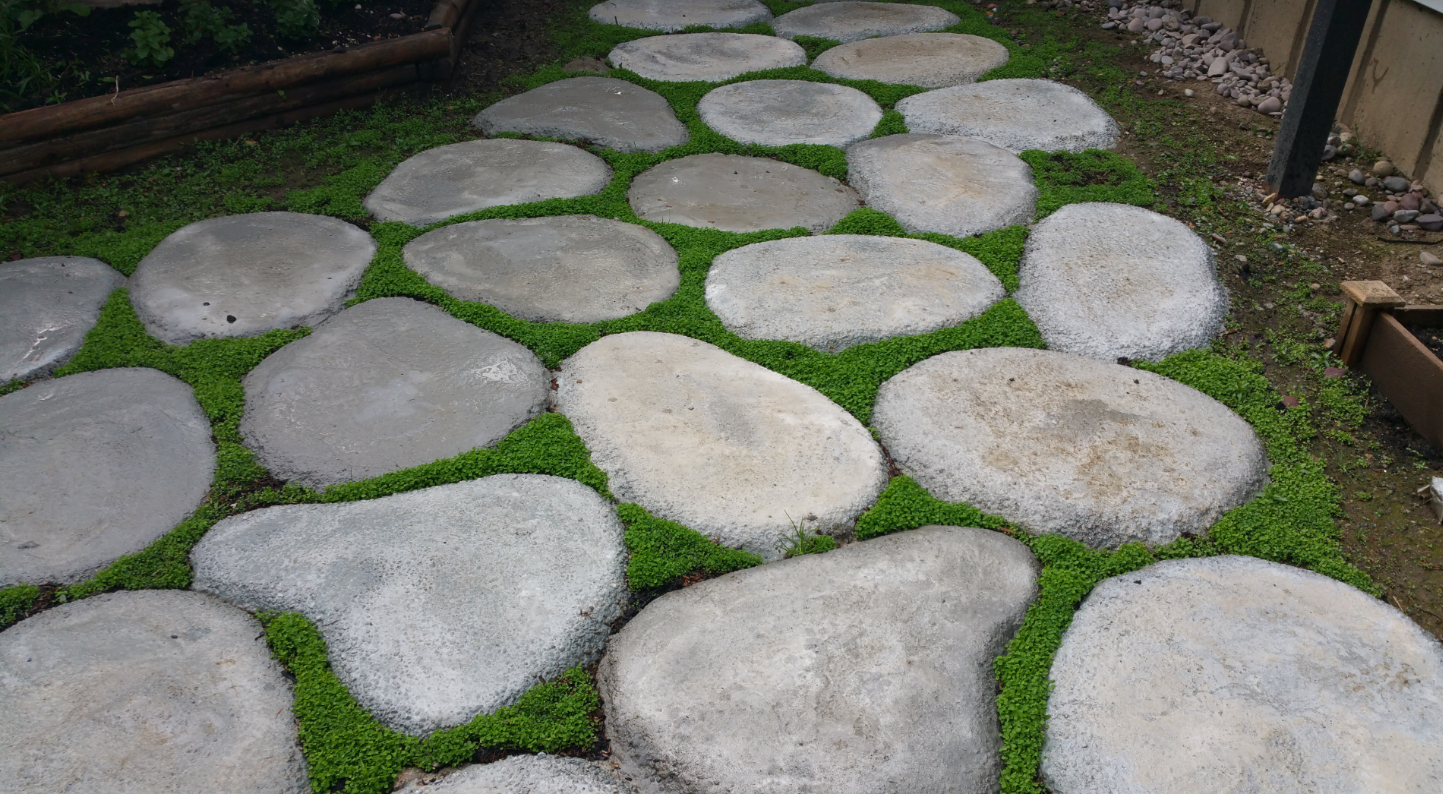 The Clover gets a little longer then I had hoped. But still turned out nice.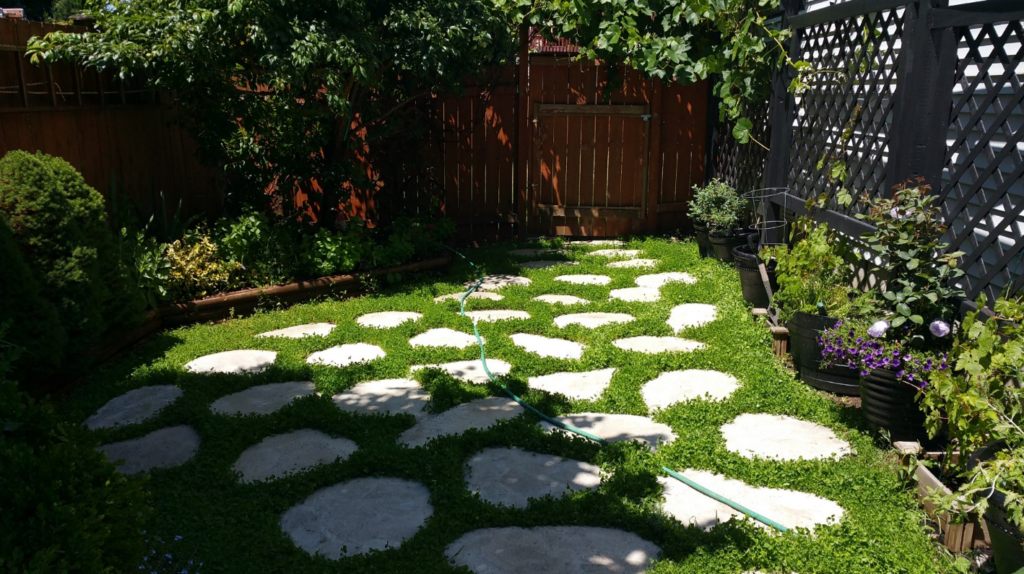 Here is a close-up picture of the stones.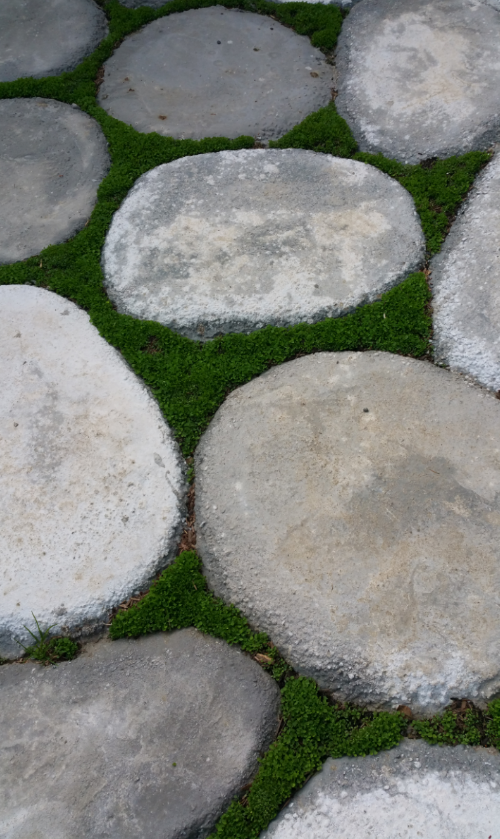 I was looking for the pictures from when we made them and will add them when i find them. But for reference this was the type of edging we used, then used a couple stakes to kinda adjust the shape of the edging so all the stones were not a perfect circle.