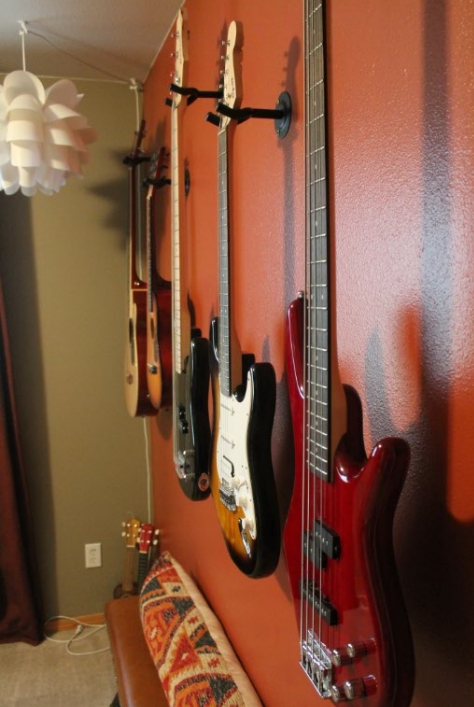 We decided to clean up the floor space a little and put our kids Guitars on the wall. To do this we purchased some guitar wall hooks off of Amazon. Here are a few pictures of putting them up and how we did it.
DISCLAIMER: This is just how I mounted my Guitar hooks, not an instructional on how you should do yours. Your situation may be different then mine. Please consult with a professional if you do not know what you are doing. I will not be responsible if you injure yourself while doing this, or for any damages you cause. Also this site uses affiliate links, this means we may get a small fee if you buy something through one of these links at no cost to you. 
The project start:
We purchased these hooks off of amazon. It was a box of 8 hooks. We only planned to use 6 of them for now.
Here is a picture of the brand and box. It was 8 Guitar Wall hooks and a couple pick holders.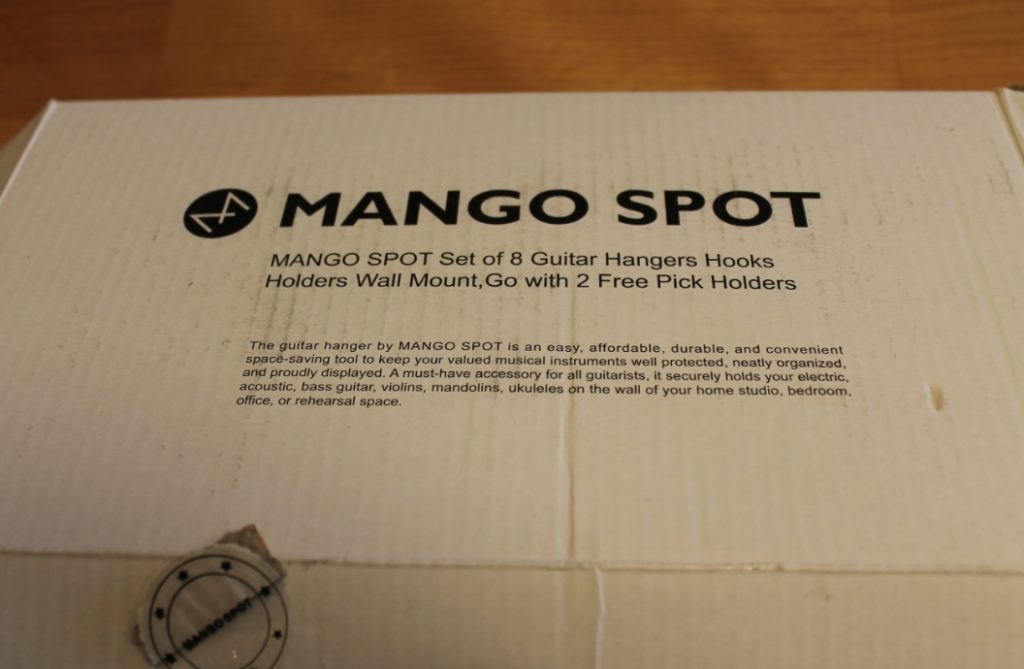 Here is what was in the box.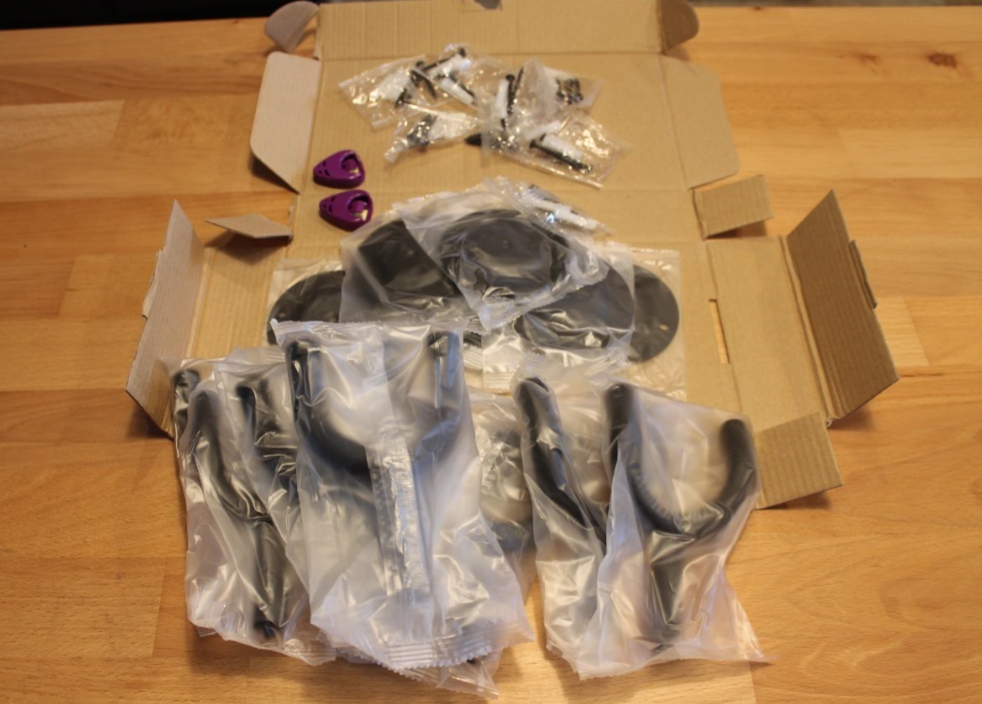 Each hook is comprised of the base and hook portion. They even provided the wall anchors.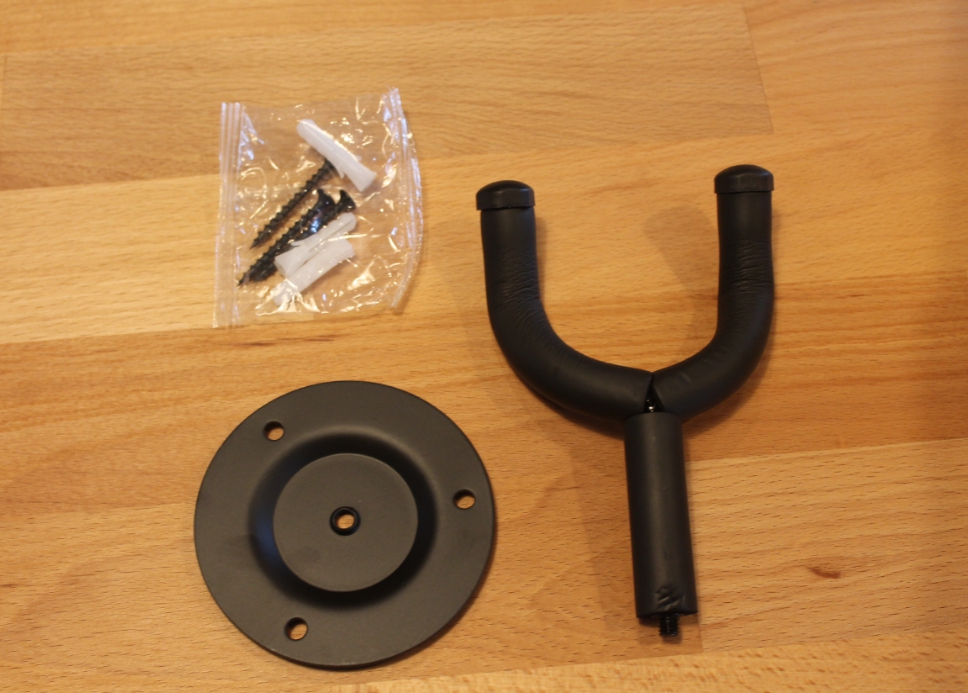 I started by just screwing the hooks to the base.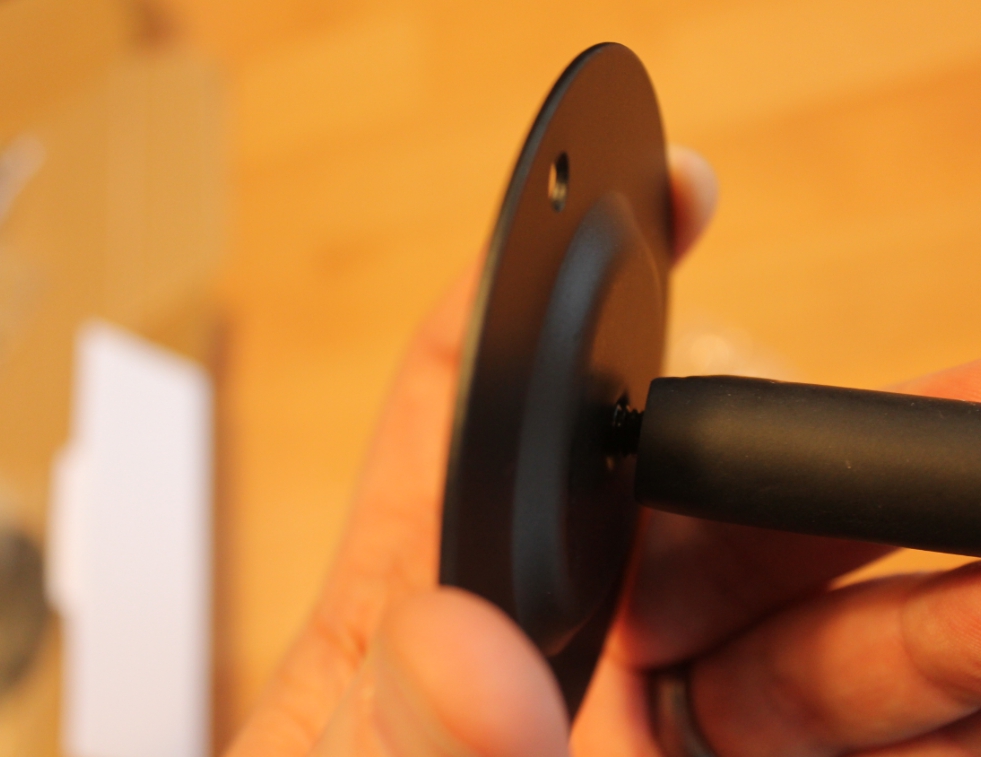 Here is the back of the base.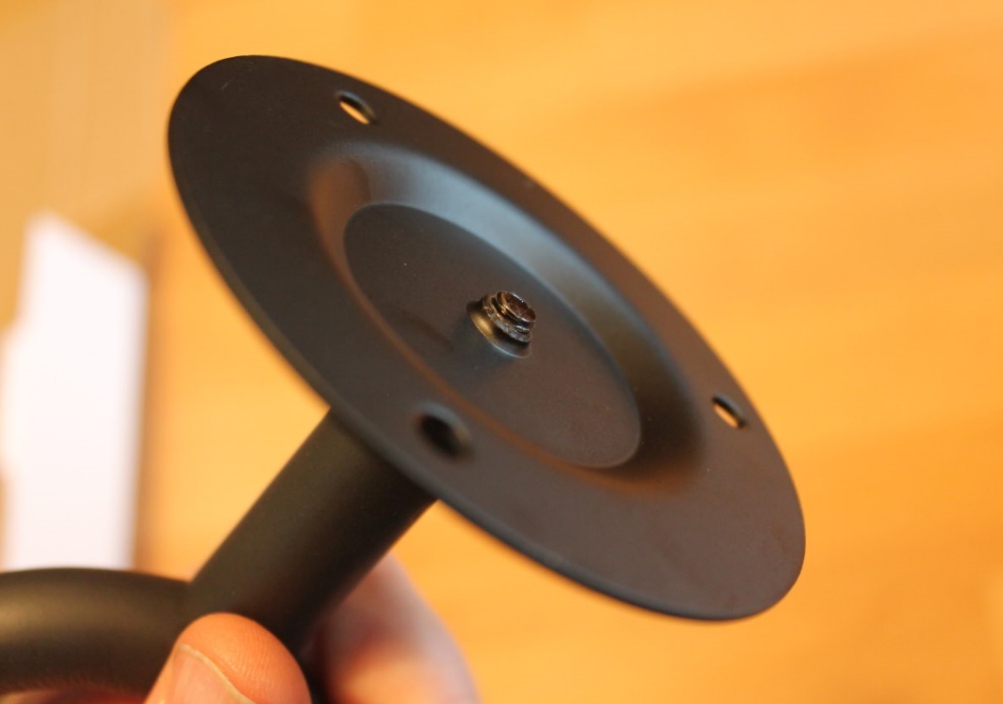 Next I found the studs in the wall with my stud finder, as I wanted to make sure I had at least one screw in each stud. I was spacing them ~16 inches apart. I was also alternating height at 14″ from the ceiling and 20″ from the ceiling. As a precaution I made sure my marks were 16 inches apart which is a common spacing in the US. I have not done this in the past and hit a water pipe thinking it was a stud. That was not a fun lesson. Below you can see I was using a single sheetrock anchor and the other two holes were going to be into a stud. I just predrilled my hole for my anchor and tapped it in.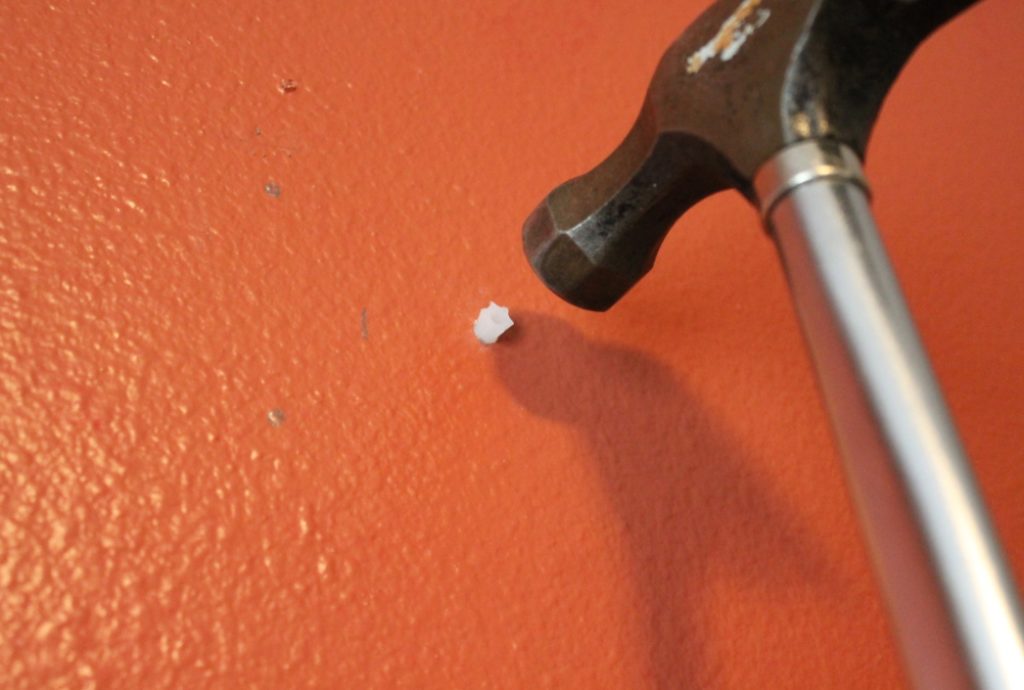 Here you can see how I was alternating the height between holders. While I could have used the included screws, I had some heavier duty ones handy that I chose to use if going into the stud.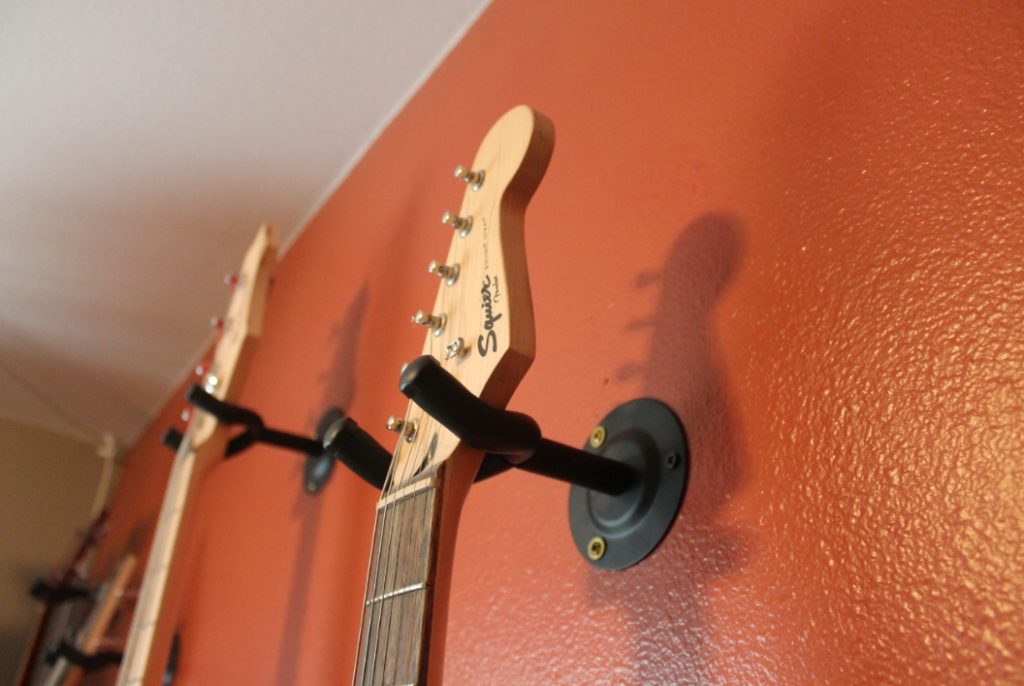 They were pretty easy to mount and the 16″ spacing worked well for both Electric and acoustic guitars side by side.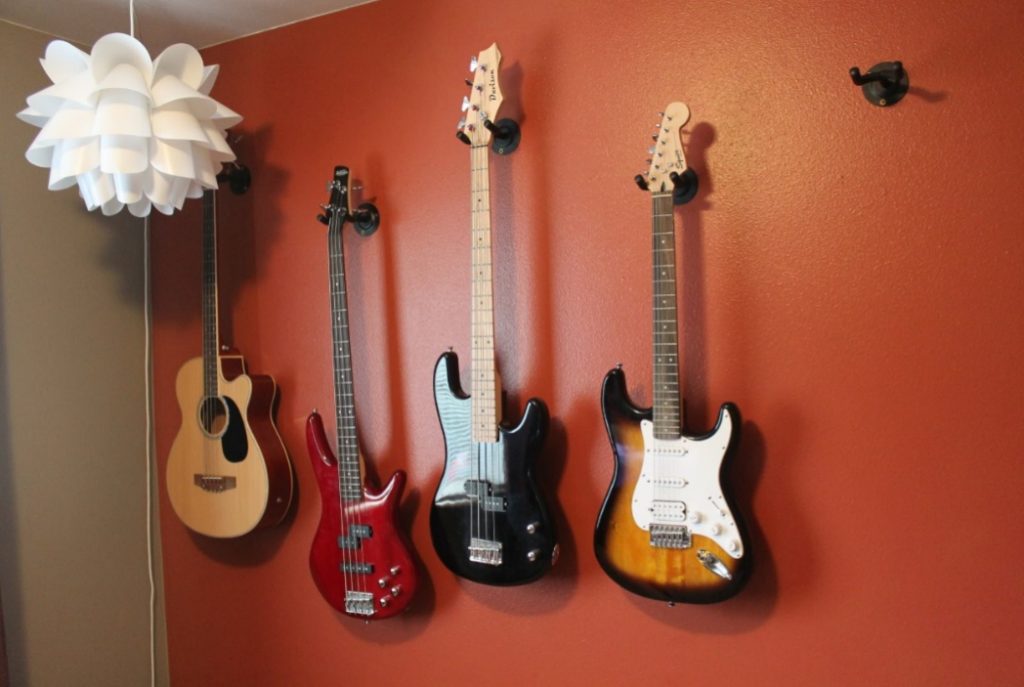 All six hooks up, Room for a new guitar soon!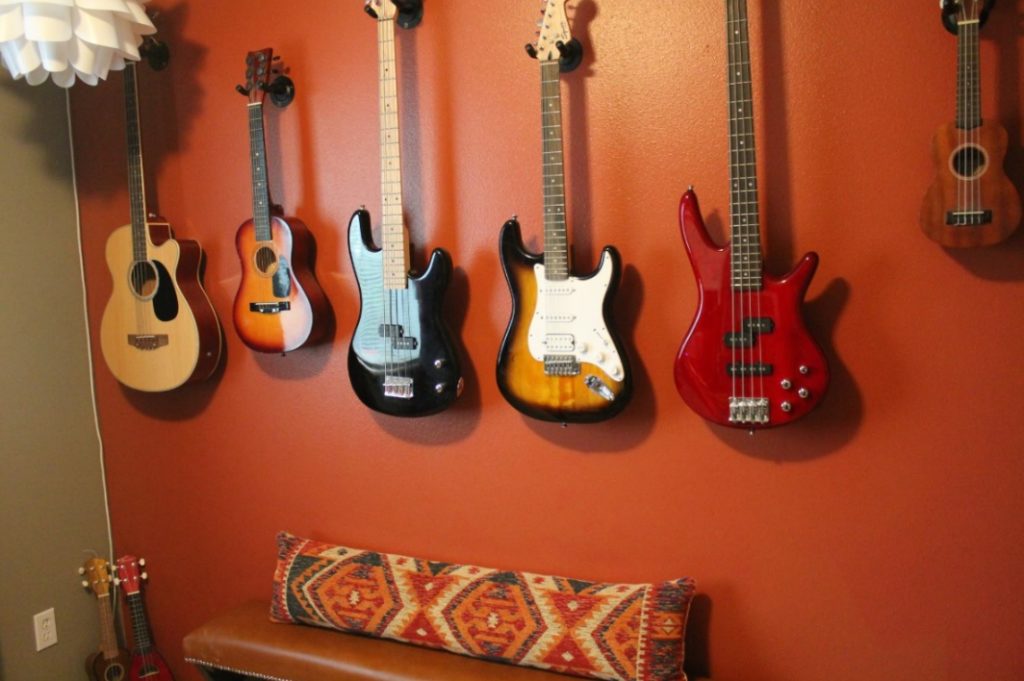 One more picture.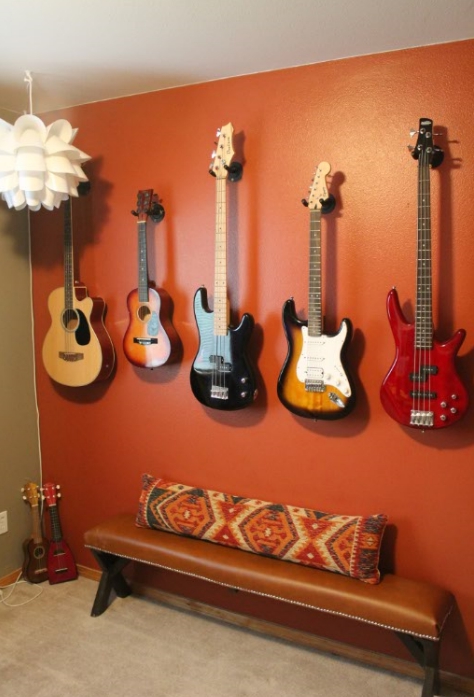 Thanks for visiting!