Divano Roma Splitback Living Room Sleeper Futon Couch Review
I wanted to do a quick post on the Divano Roma Splitback Couch. It was a pretty good deal as it was under $200 and that included free shipping. It can double as a couch and be folded into a bed if needed.
DISCLAIMER: This is not an instructional post on how to install or put together your product, This is for entertainment only.  Please consult with a professional if you do not know what you are doing. I will not be responsible if you injure yourself while doing this, or for any damages you cause. Also this site uses affiliate links, this means we may get a small fee if you buy something through one of these links at no cost to you.
This is the couch that I am reviewing:
Divano Roma Furniture Collection – Modern Plush Tufted Linen Fabric Splitback Living Room Sleeper Futon (Orange)
Here is what you can expect if you order one.
The couch showed up at the door in this large box. It was pretty heavy and took two of us to carry it inside the house.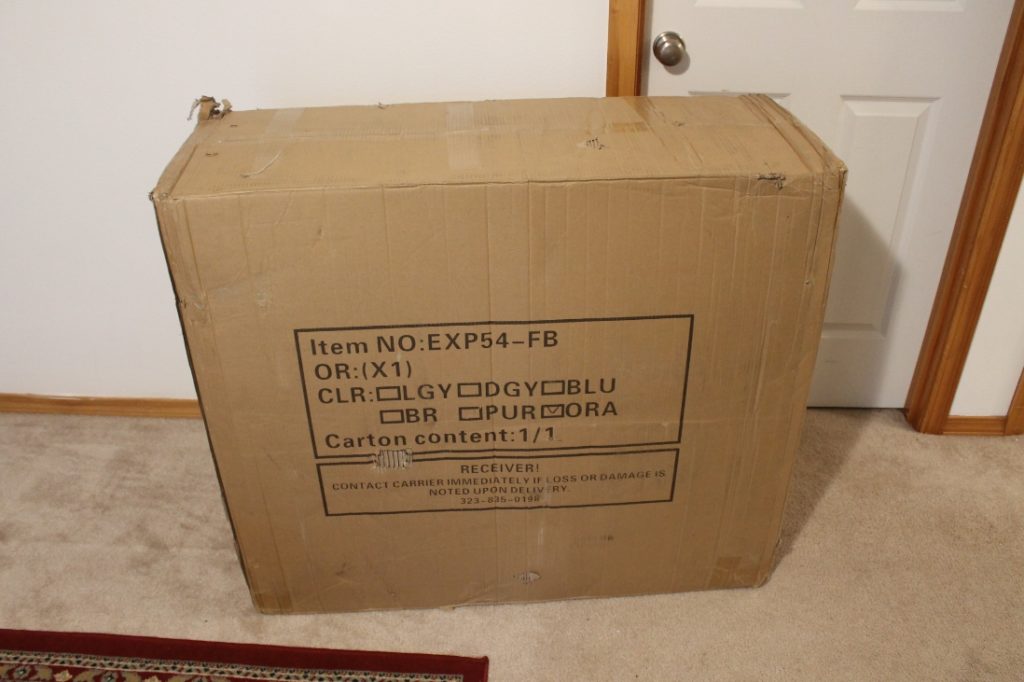 While the box was big, it did not seem to be large enough to fit the whole couch. I started to wonder if I was missing a box. So we opened it up to find out. We were very careful when using the knife to open so we did not cut into the fabric. On our packaging they did include a piece of cardboard to help prevent this and you can see it in the picture below.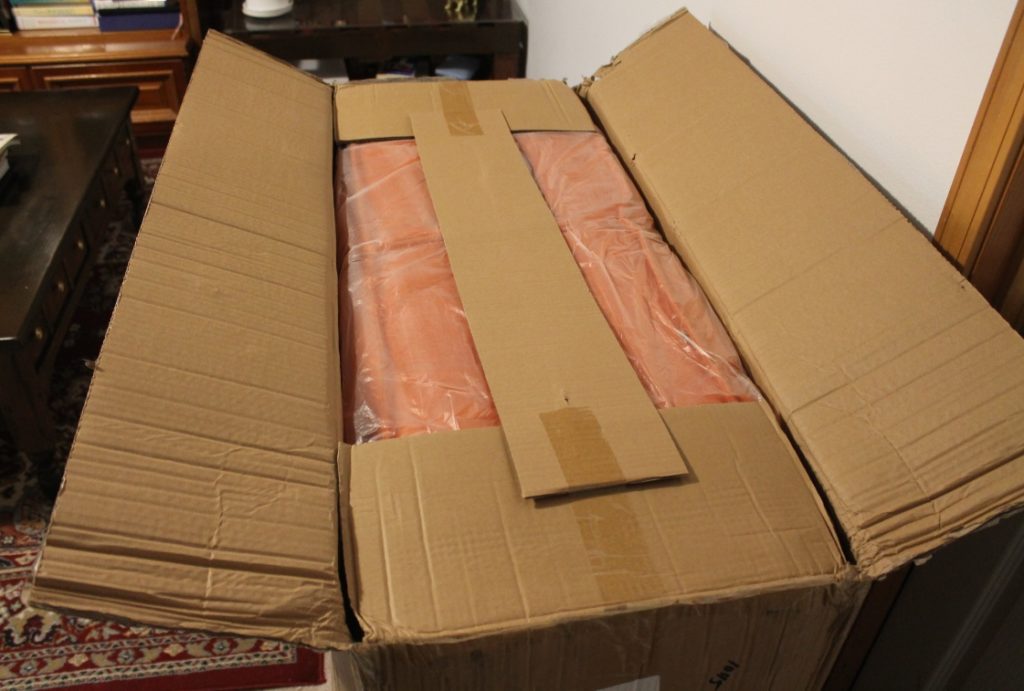 Looking inside I was pretty sure we were missing part of the couch.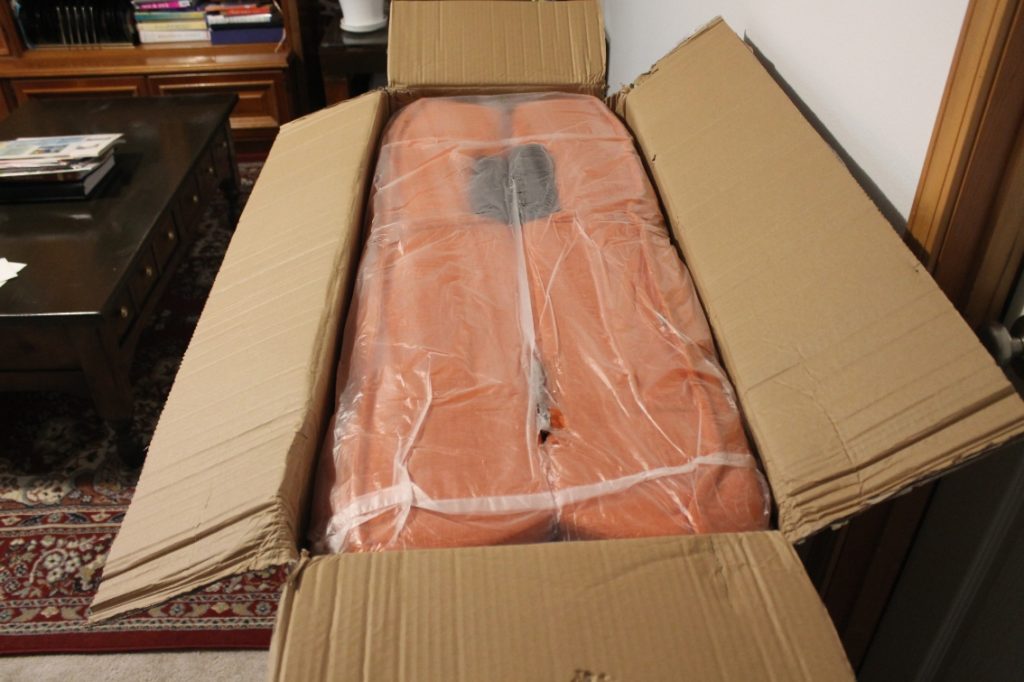 Here is the couch removed from the box.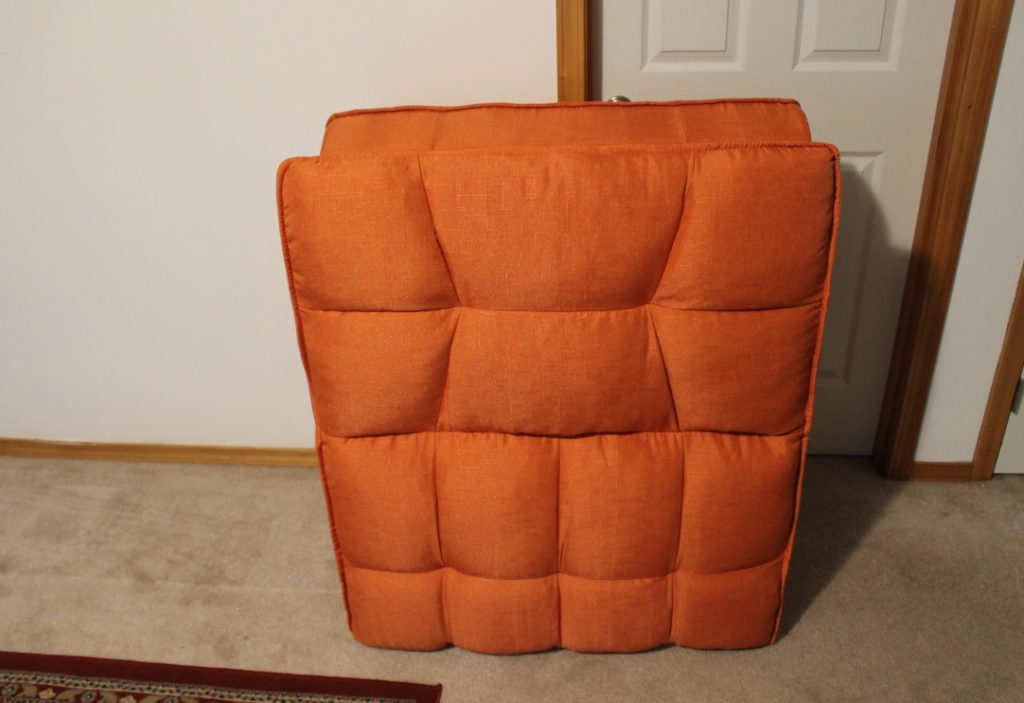 Folding open the couch we could see the extra pieces were hidden in a couple compartments underneath the couch.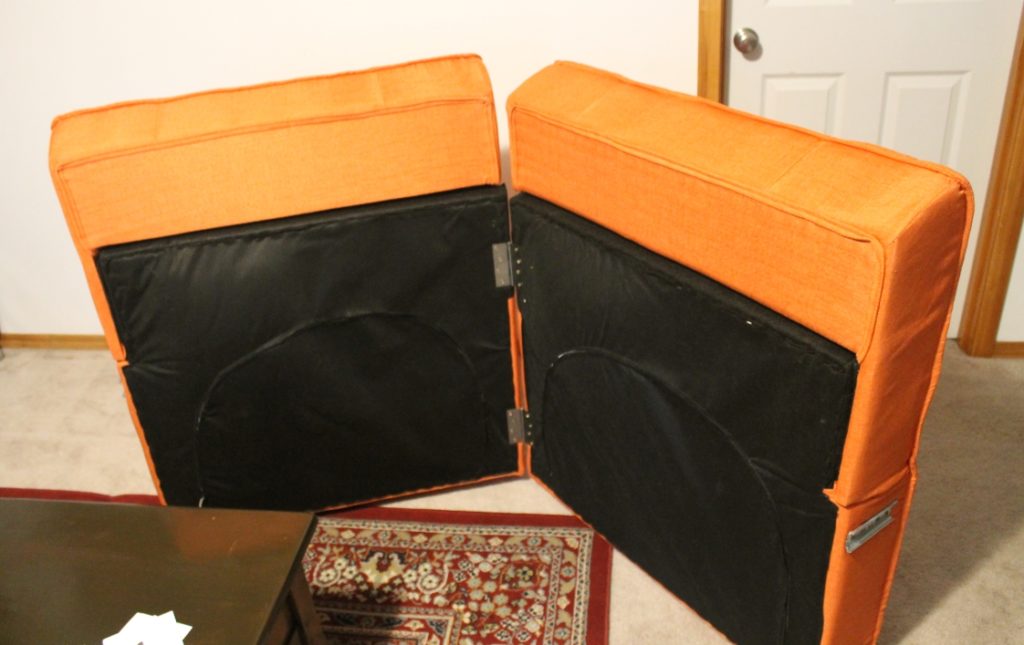 Here are the hidden compartments opened. You can see it included the pillows and end pieces.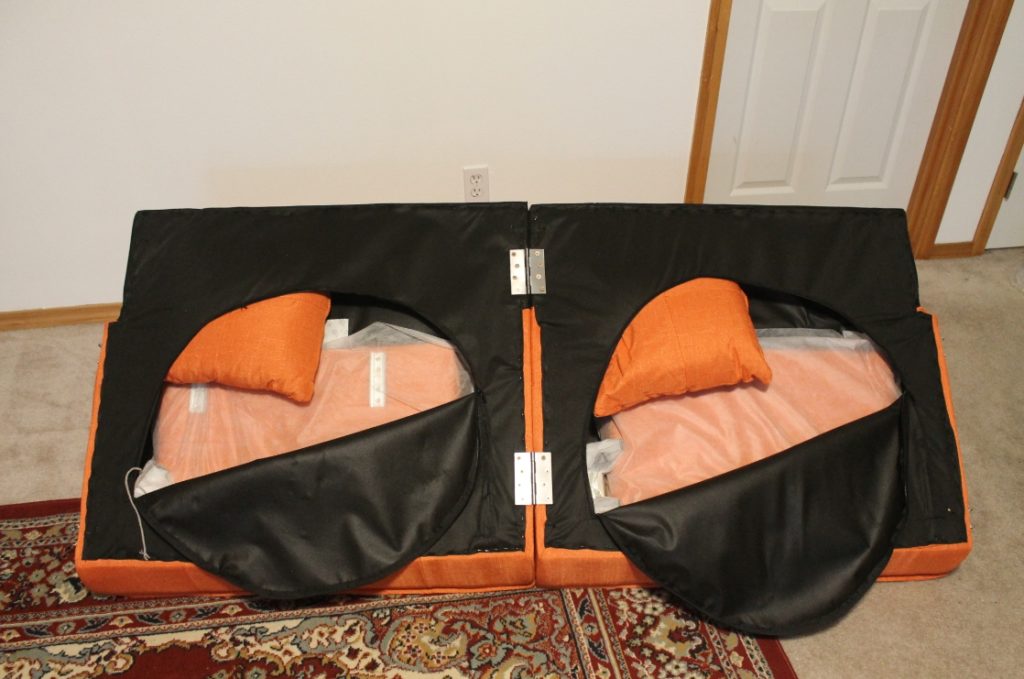 After pulling it all out we found the bolts and legs to the couch as well.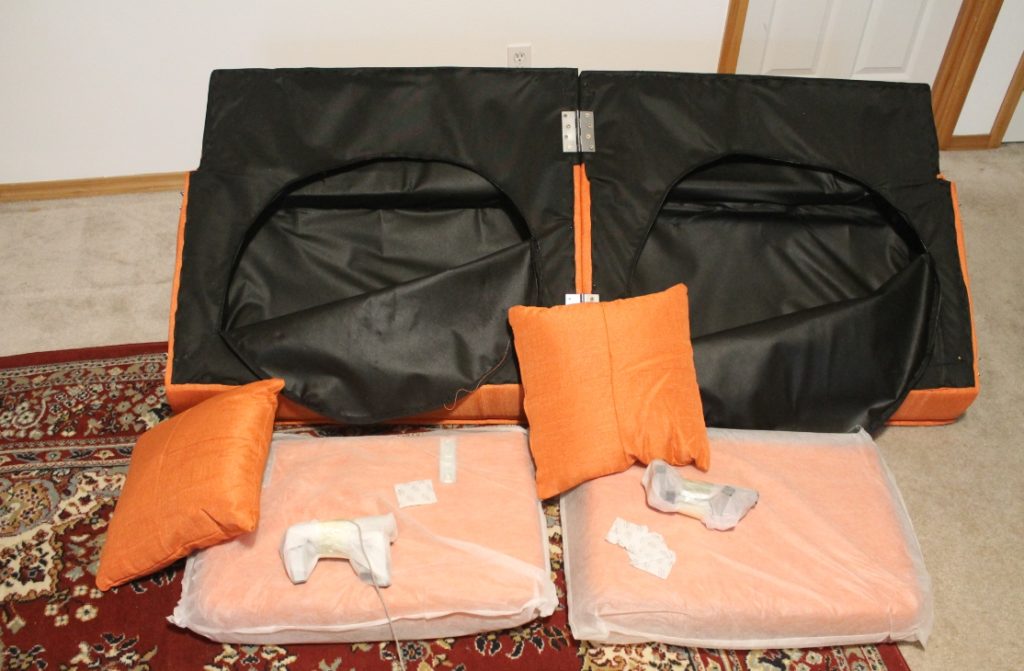 Here are the 6 legs and bolts. After seeing this, I though this was going to be a breeze to put together.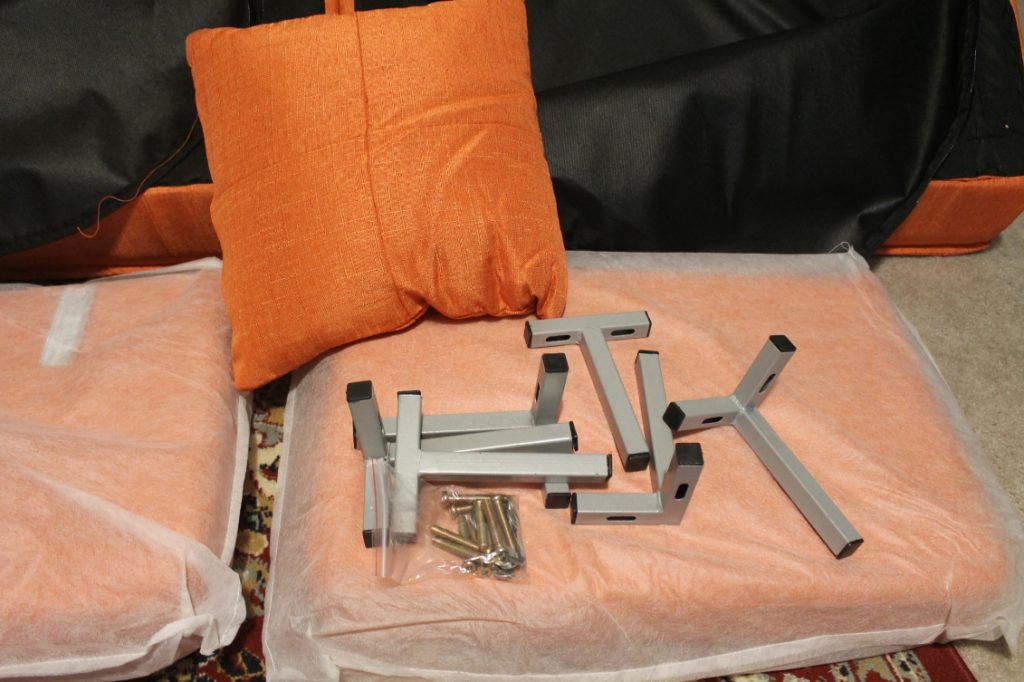 So starting with the leg's I did the corner legs first, just a couple Hex bolts and washer's for each leg.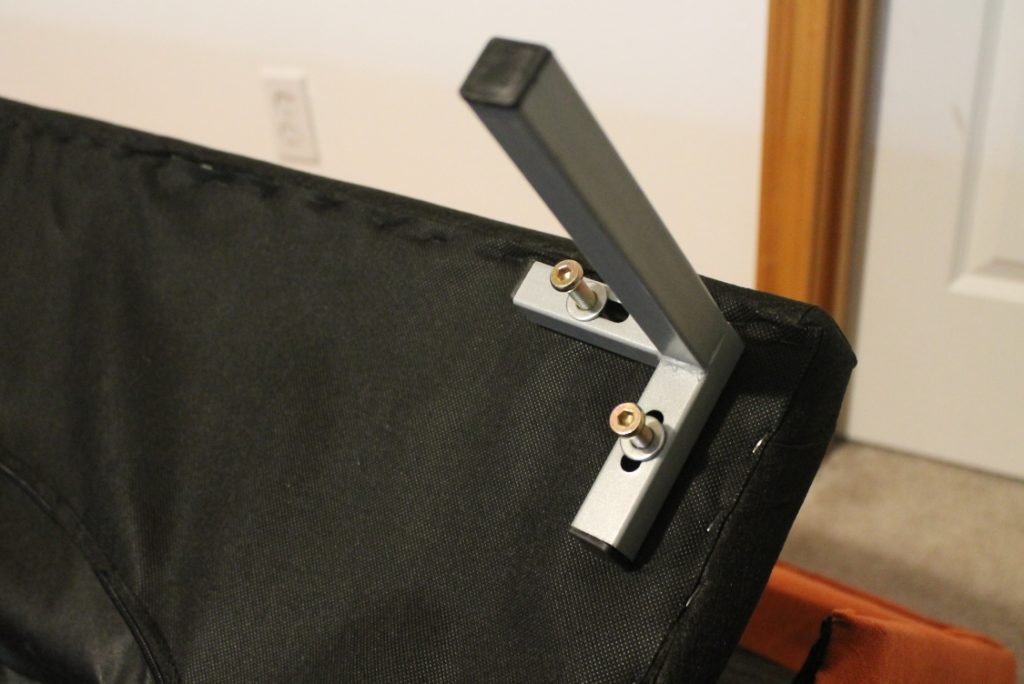 Then I did the center leg's. Oh, they also included the needed Hex wrench.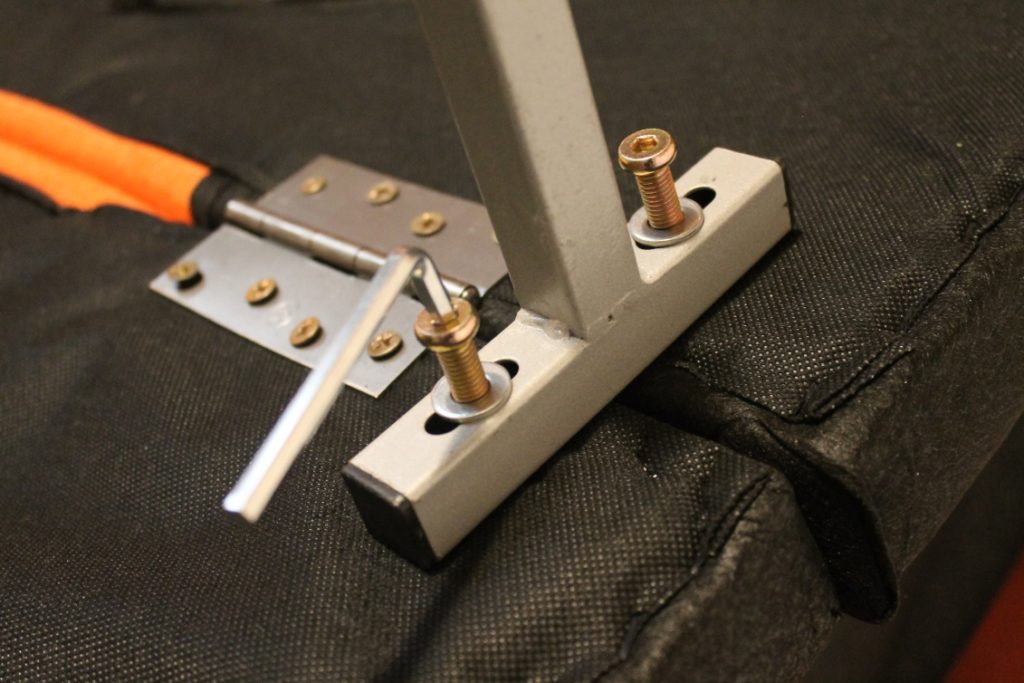 All 6 legs installed on the couch.  Only took a few minutes.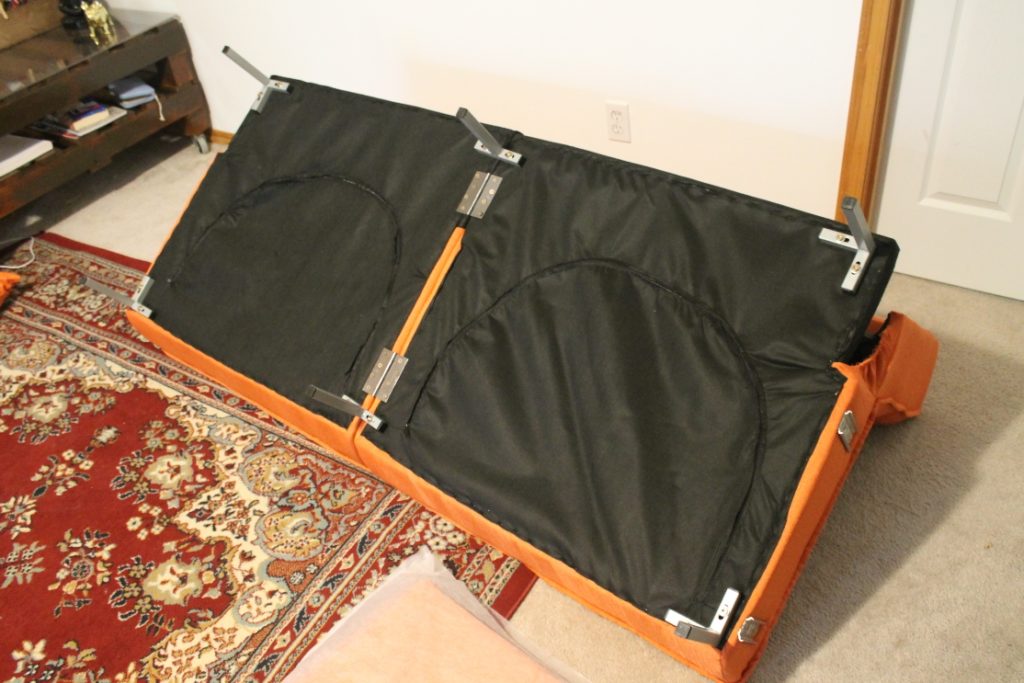 Next I flipped it over onto its legs.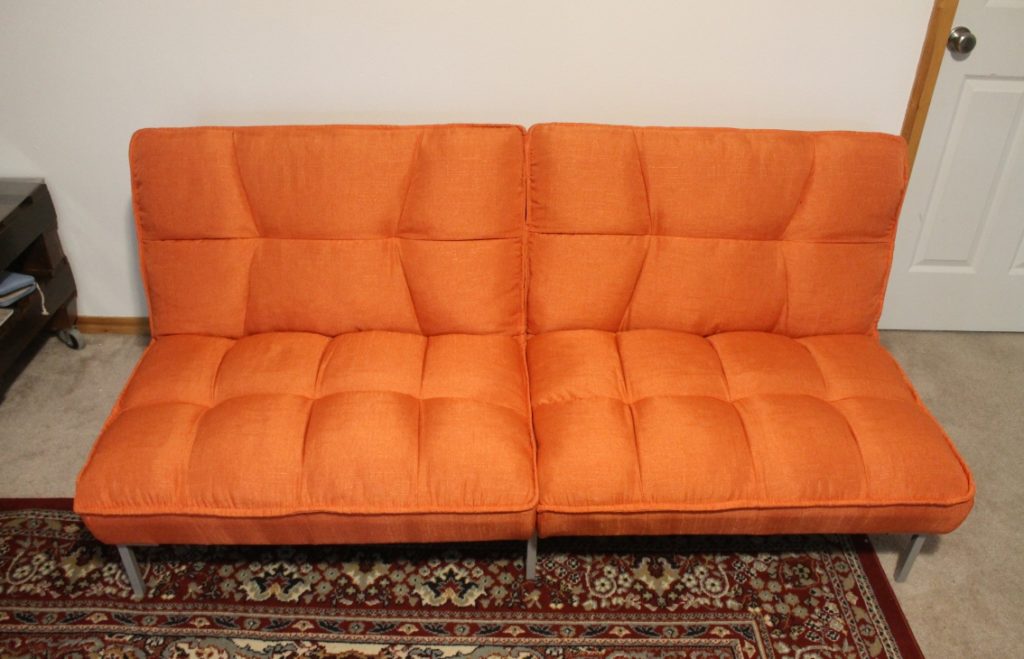 Now to attach the end guards. They just slide into these brackets.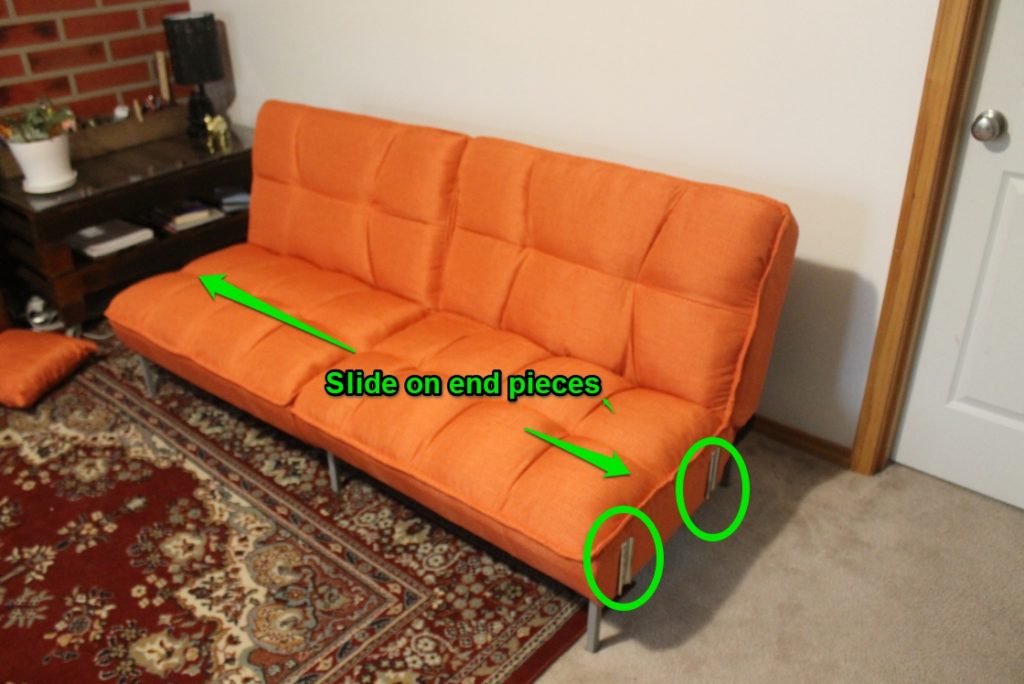 One they are mounted the couch looks like this.
One neat thing about this couch is the back has a few different positions. You can go full recline to flat like below. It is about the size of a twin bed.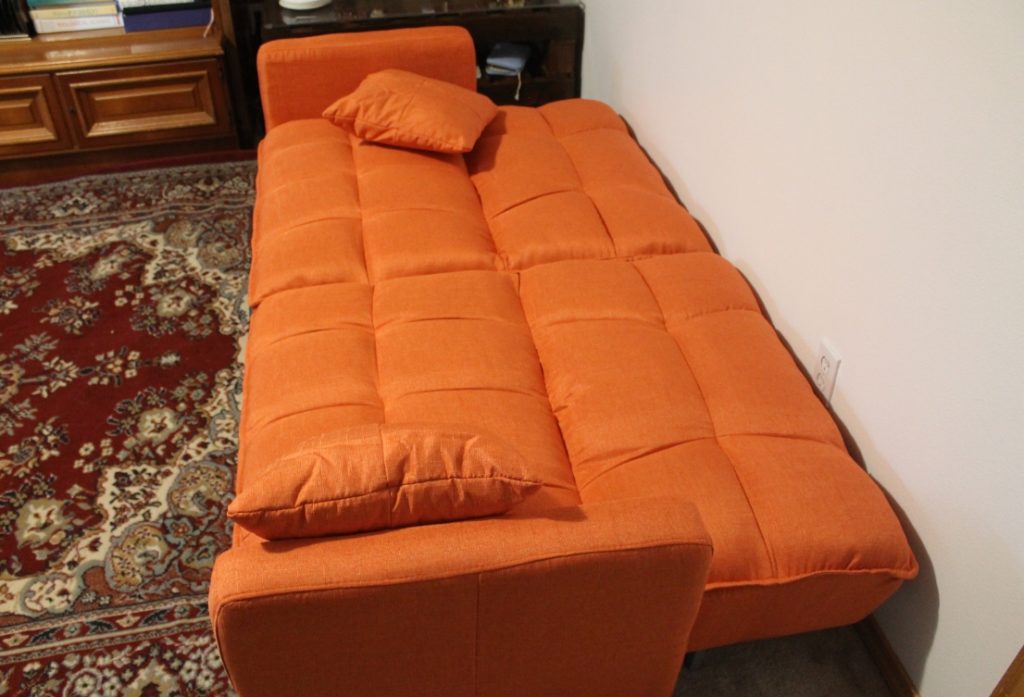 Here it is with the back of the couch in a recline.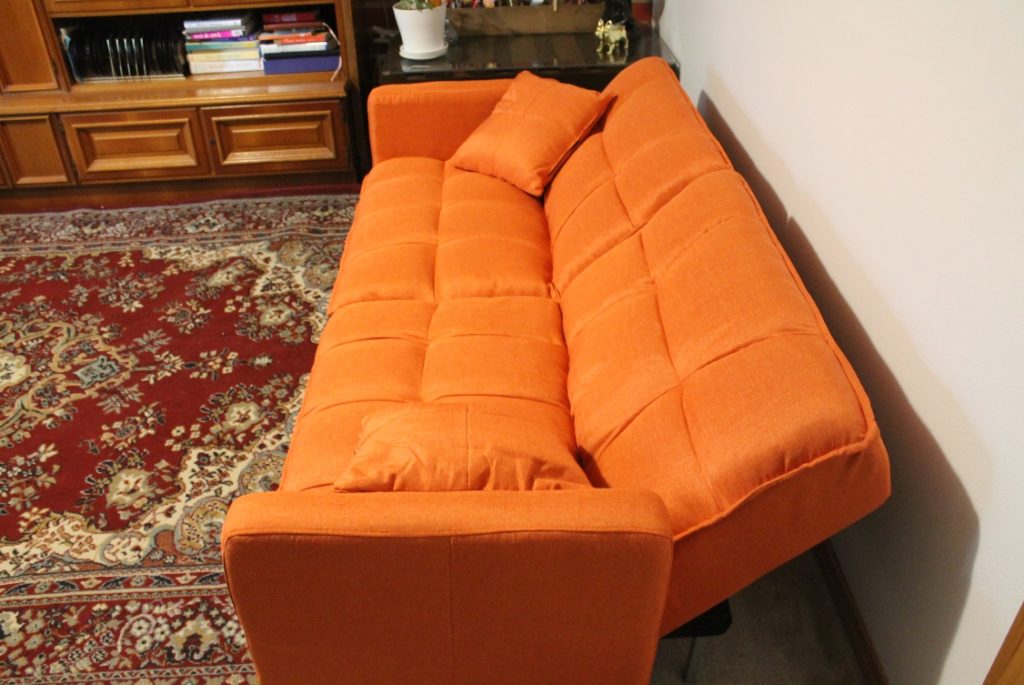 You can even have each side recline separately.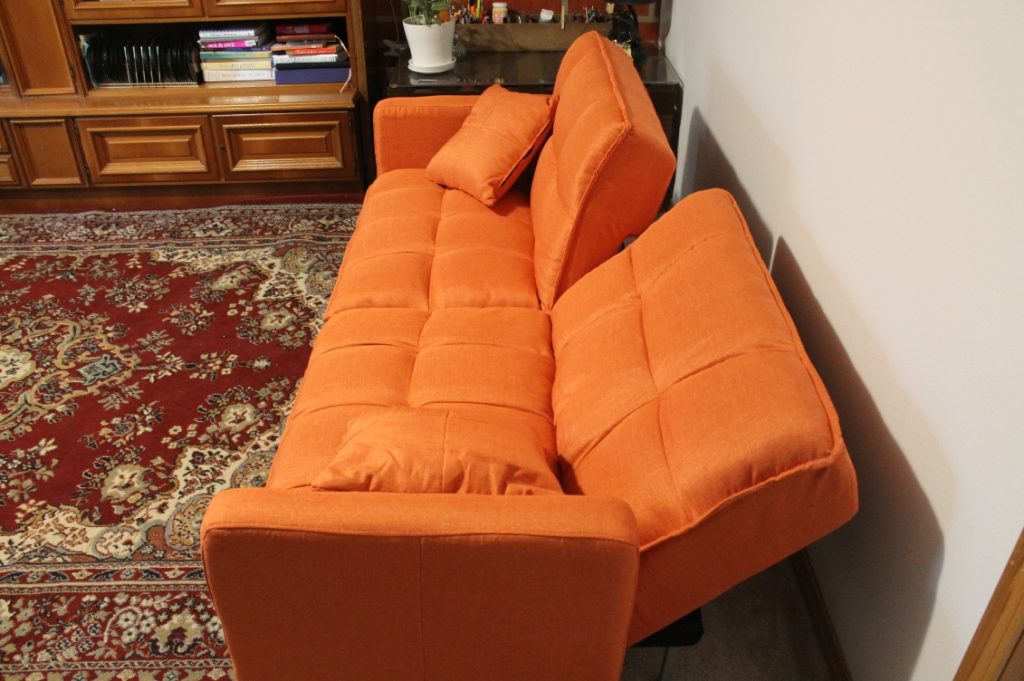 I wanted to get a good closeup of the fabric. Here is about the best I could get. It looks really nice.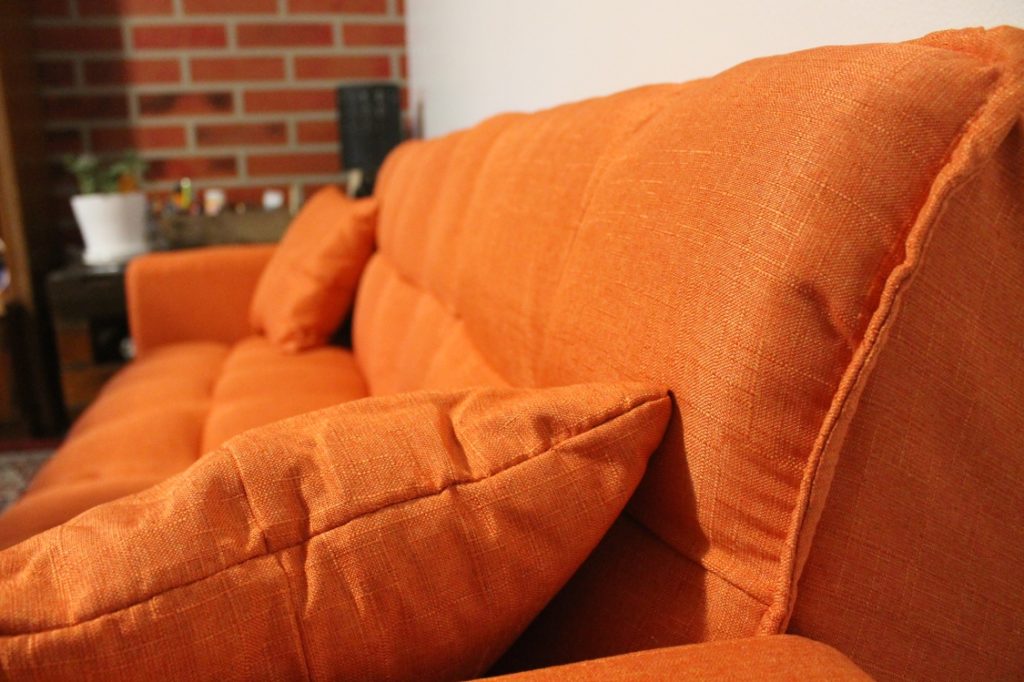 Here is a shot of it in the room.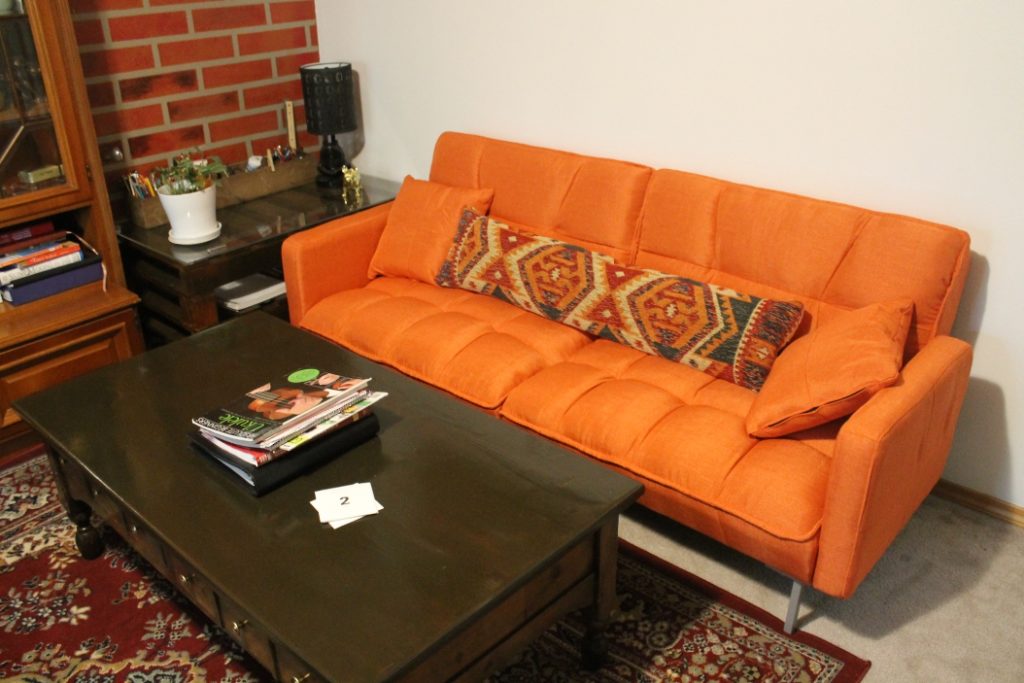 Summary
I think for the price this is an amazing couch. The couch has a pretty firm feeling which I like, but that may detract others. Also the couch is 75 inches in length, but if you measure from the inside of the end pieces it is 68″ (5ft 8″). So if you want to use it as a bed and are taller then 5′ 8″ you might want to pop off the end piece before sleeping (Or lay down at an angle depending on your height.) The end pieces are easy to remove and put back on. I will update this if we have any issues with wear and tear, but so far I am really impressed with the quality for this price. It seems to be a great value. Again the couch can be found HERE