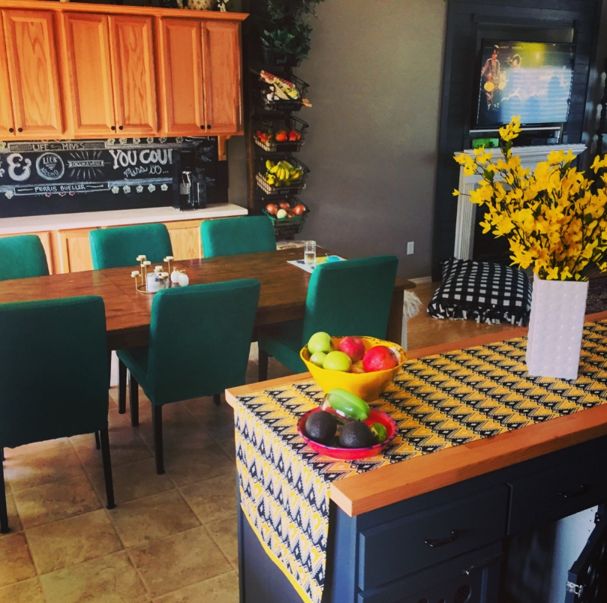 Ikea Henriksdal Green Dyed Chair covers – DIY
The Ikea Henriksdal Chair covers are really easy to dye to get the color you want, I now have a set of red, black and decided to do a green set.  Here is a post with some pics of me dying some white Ikea Henriksdal green.
Disclaimer: This article is not financial advice, or instructions on how you should do anything, it is for entertainment purposes only. This site also uses affiliate links. This means I may make a small amount of money at no cost to you if you buy something after clicking a link on this site.
Getting started
You can pick up the plain white Ikea Henriksdal chair covers at Ikea, at this link HERE from amazon. Here are mine getting ready to be colored. They are sitting on my red covers I did earlier.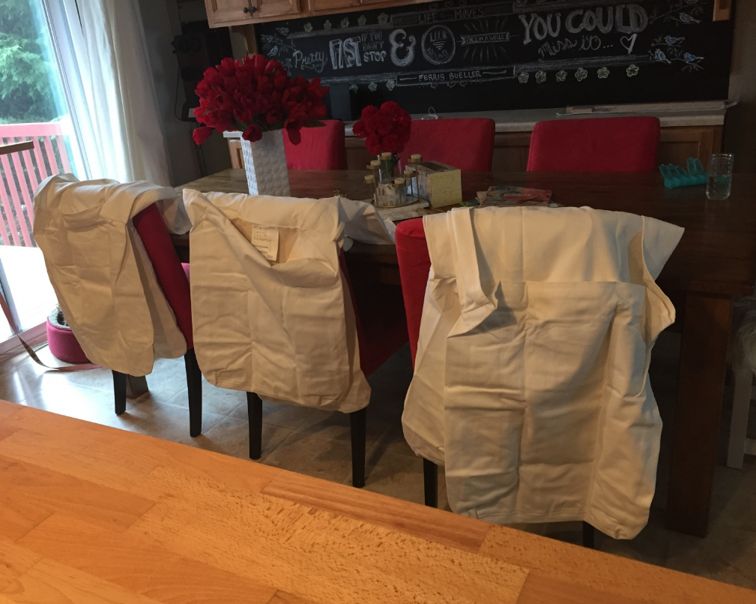 First I prepped the area to keep the stain from getting on anything as I was going to do this indoors. I used some tarps to protect the area in the kitchen.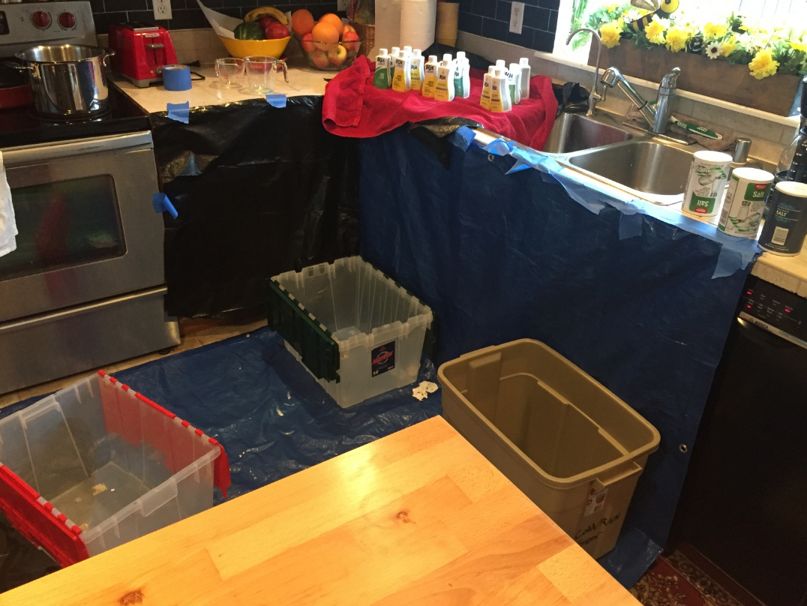 The Dye I used
Here are the colors I mixed. This time I used RIT Dye (in my last post when I did the Red Chair covers HERE I used dylon brand dye.)
The colors I chose for this batch of Ikea Henriksdal covers was:
I used all four bottles per tub, one of each color.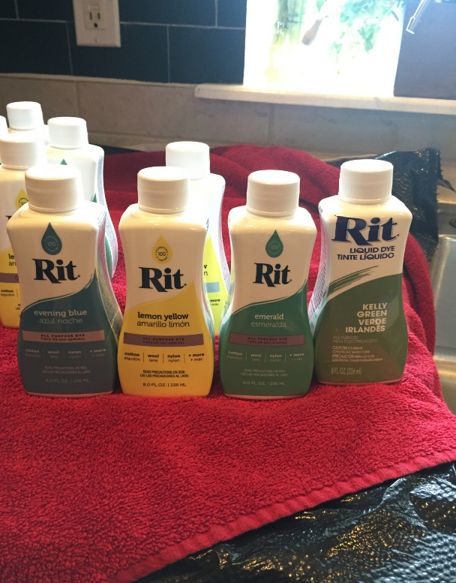 Here are some great gloves I used to protect my hands HERE.

I had to use some pots to hold the chair covers down in the ink as they wanted to float to the top.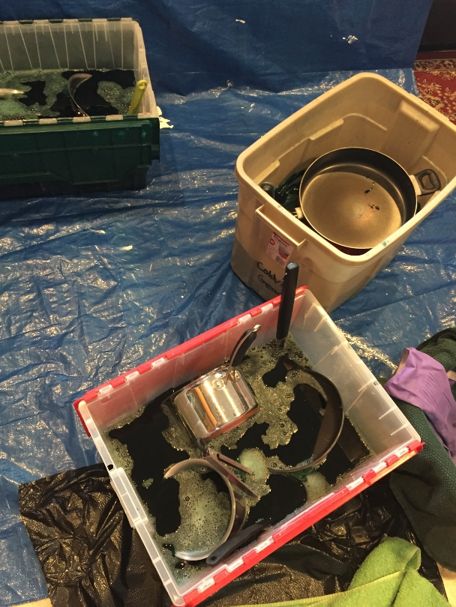 This is what they looked like wet. They were darker wet, but lightened up after drying.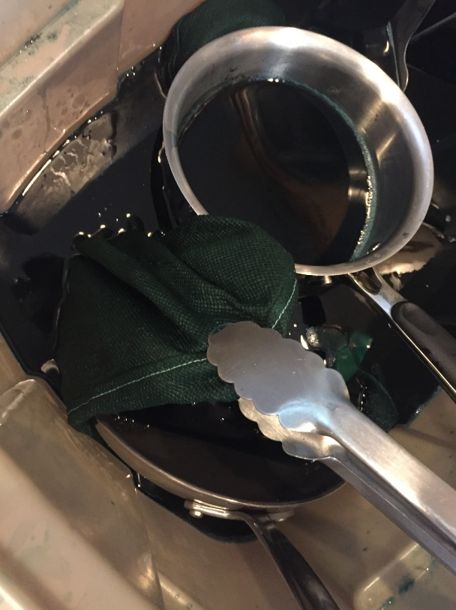 This is what they look like after being dried for just a bit, I did a hang dry to finish drying them.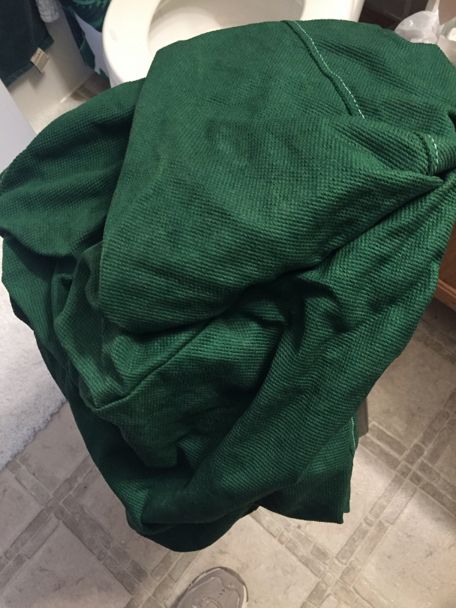 Finished the Ikea Henriksdal Green covers.
Got my new dyed Ikea Henriksdal green covers installed on the chairs 🙂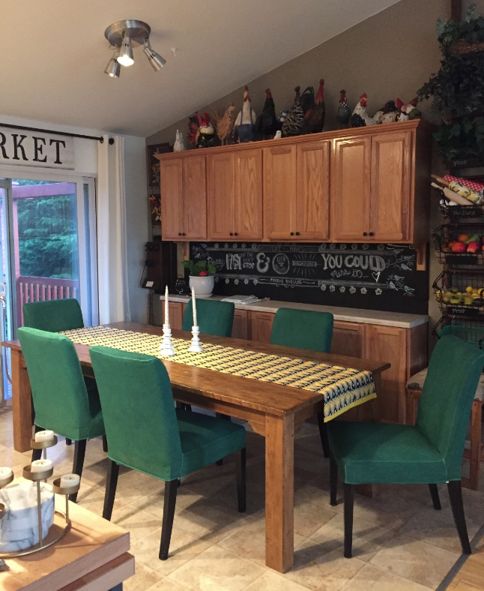 Here is a closeup shot of the Ikea Heriksdal Green chair cover.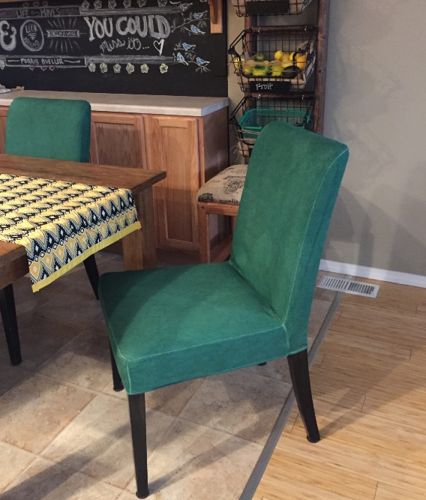 Since I like to change colors in the room one in a while, I really like this option of having some separate chair covers in separate colors to go with my mood. As mentioned above, you can see in my other post I have dyed some red chair covers earlier, and also I recently did some black ones as well. This is one of the reasons I like the Ikea Henriksdal chairs so much. They are really versatile.
You can see more pictures of the red covers in this post here.
Thanks for visiting the site! Have a great rest of your day!