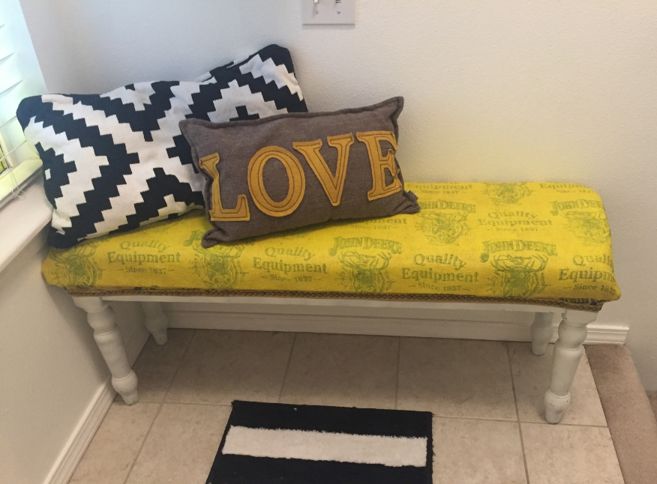 Yellow entry bench painted with Tulip Slick fabric paint.
I just wanted to post a couple pictures of my bench I painted with Tulip slick fabric paint. I really like the color and how it turned out. The bench was one I had added a cushion to in the past and then had stapled on a burlap cover. While I liked the cover, I did not like the feeling of it. So I decided to paint it and see how it turned out.
Disclaimer: This article is for entertainment purposes only. I am not responsible if you try anything on this website and injure yourself or damage your property. This site also uses affiliate links. This means I may make a small amount of money at no cost to you if you buy something after clicking a link on this site.
The project:
This is the paint I used, Yellow Tulip Slick fabric paint. I purchased it off of Amazon.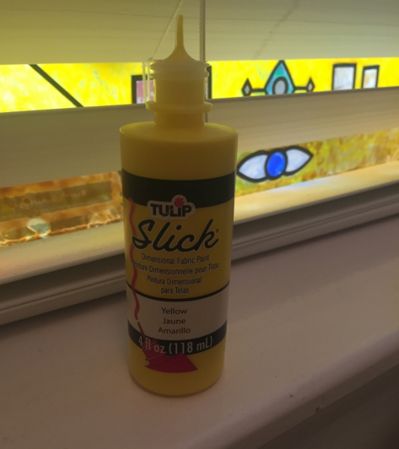 It took multiple coats to get it to this color. I just like how yellow makes it more cheerful. Also the texture is a lot nicer to touch.